Ordering by Invoice
Schools and other institutions can order any Irish language book in print, including school books, through this site. You needn't pay online either – an invoice will be sent to the school with the order and it can be paid by cheque, bank transfer or electronically. Also, if the value of the products is more than €100, we'll deliver the order for free (Ireland only).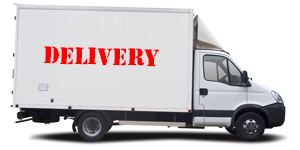 Suppliers We have resources from an Gúm, Futa Fata, Folens, CJ Fallon, EDCO and an tÁisaonad, as well as books from all the Irish language publishers. If you need an Irish language resource or book and if you can't find it on our site, send an email to eolas@siopa.ie and we'll do our best to get it for you.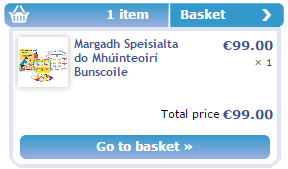 Instructions
Add the products you want to your basket.
Go to your basket.
Click on 'Continue with your order'.
Fill in your details and click 'Continue with your Order'.
On the page 'Step 2: Payment', tick the box 'I accept the Terms and Conditions' and then click 'Pay by invoice'.
We'll send out your order, with an invoice to the school/institution, as soon as possible.